Down Load our app!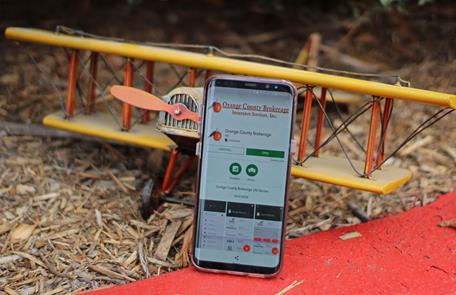 The Orange County Brokerage App has arrived and is now available in the App Store for both Android and iPhone!
This FREE App allows you to quote and apply for life insurance in minutes!
Orange County Brokerage features all the top insurance carriers to ensure the best coverage for the lowest possible price for your clients.
Download It Today!
Android – https://play.google.com/store/apps/details?id=tech.ixn.apps.ocbis
iPhone – https://itunes.apple.com/us/app/orange-county-brokerage/id1245328359?mt=8
5 Times You Should Review Your Life Insurance Coverage
Exam One
Do you know how much we value your partnership?Let us show you.
Please take a look at our new short video(it really is only one minute long) that demonstrates our commitment to you, our industry and your applicants.
See how ExamOne is committed to helping you:
Improve the applicant experience: MyExamOne.com is a dedicated website for applicants that helps them prepare for their upcoming exam.
Reduce cycle time: Order and schedule your exams online at ExamOne.com. If you do not already have an online ordering account, go here for easy registration now. 
Facilitate precision: By encouraging your applicants to get a health exam with their application, they could receive a better rate based on their current health conditions. Additionally, once they complete their exam, they will receive access to their online laboratory results*, increasing their health status awareness.  (Feel free to watch our video on that next.) Your applicants will appreciate this personalized attention.
It's our goal to always show you how committed we are to making it easier and more convenient to do business with us. Please contact your local ExamOne representative with any questions or if you'd like to see more about our tools above.
ASSET-CARE – ONE America